Healing And Prophilactic Preparations
Therapeutic and prophylactic drugs - gerontoprotectors and bioregulators of the latest generation. They can complement geroprotective and regenerating peptide complexes or act as a separate agent. The peptides and non-peptide bioregulators sold on the e-Peptide.com website are the result of research and the latest advances in genetics and anti-aging medicine. They comprehensively restore the body, activate its own resources, helping to fight diseases and resist aging.
The action of capsule complexes, drinking concentrates is aimed at increasing life expectancy and improving its quality. Working in synergy with peptide drugs, they give a pronounced therapeutic effect and serve to prevent diseases, restore reduced or lost body functions without harmful side effects or a cancellation effect. Preventive and therapeutic complexes create the foundation for a return to natural youth, activity and health.
The drugs act on organs and systems in a targeted manner and, depending on the composition and combination with peptide agents:
enhance the effect of the use of peptides - complementary remedies help to establish biochemical processes and accelerate recovery and rejuvenation;
act as effective oncoprotectors - preventive and complementary to the main anticancer therapy, protecting healthy cells from aggressive chemotherapeutic drugs;
normalize metabolic processes and circadian biorhythms, act as modulators of the immune system, stimulate tissue regeneration, etc.
Healing and Prophylactic Preparations
Multicomponent preparation with...
Preparations for the prevention and...
Detoxicants and antioxidants COMPLEX 3D...
Drink concentrate replenishing the body...
Multifunctional Age-Protector is aimed...
Biologically active substance (BAS) to...
Product for prophylaxis and early...
Product for prophylaxis and early...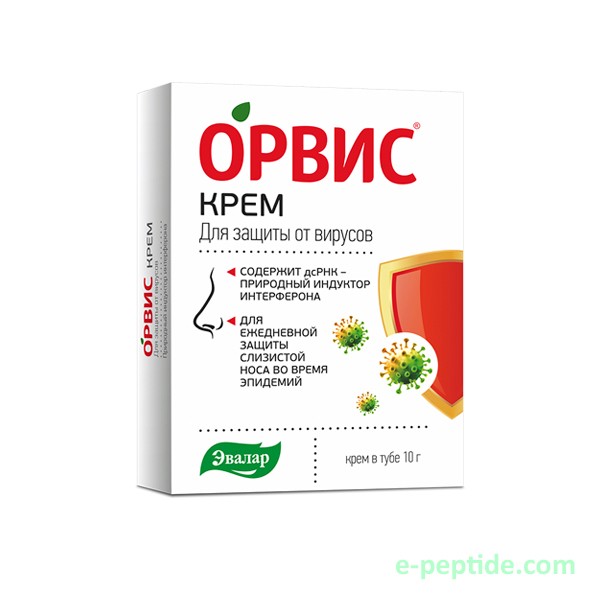 Unique Anti-viral cream based on dsRNA...
Active substance dsRNA lyophilisate...
Antiviral, immunostimulating drug for...
Anti-age drink based on melanin from...
For male genitourinary system.
For healthy blood vessels. Course...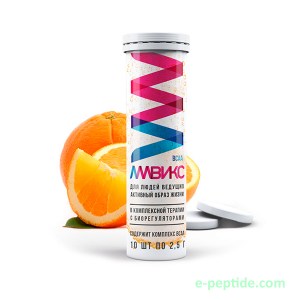 Vitamins and amino acids.
Liver restoration.
Effective support for heart and blood...
The peptide therapeutic balm cream.
New generation chondroprotector.
Antioxidant, membrane stabilizers and...
For comfort in a stomach and intestines.
Basic ONCO-PROTECTOR.
Natural antidepressant of new...
Normalization of FEMALE REPRODUCTIVE...