Featured peptide products
St. Petersburg Institute of Bioregulation and Gerontology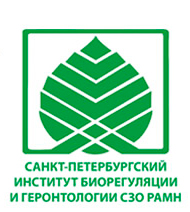 St. Petersburg Institute of Bioregulation and Gerontology was established in 1992 and has been engaged in research in bioregulation and gerontology. Its basic task is to introduce into the medical practice the results of 20-year experimental and clinical studies of a new class of medicinal substances – peptide bioregulators, which were created in the Research Laboratory of Bioregulators of the S.M. Kirov Military Medical Academy.
In 2001 the Institute was integrated into the North-Western Branch of the Russian Academy of Medical Sciences. Research activities of the Institute are related to:
fundamental studies, improvement of methods for diagnosis and prognosis of various diseases, development of research and production programmes in bioregulation and gerontology;
design, clinical study, manufacture and introduction into the clinical practice of medications, state-of-the-art technologies of diagnostics and therapy for the purpose of early diagnostics, prevention and treatment of age-related pathologies;
propagation of research findings in the field of bioregulation and gerontology (by organizing scientific conferences, publishing research papers etc.).
Presently St. Petersburg Institute of Bioregulation and Gerontology of the North-Western Branch of the Russian Academy of Medical Sciences is the only research institution in the North-Western r